nineweaving
"An amateur historian has unearthed compelling evidence that the first Australian maritime foray into Japanese waters was by convict pirates on an audacious escape from Tasmania almost two centuries ago..."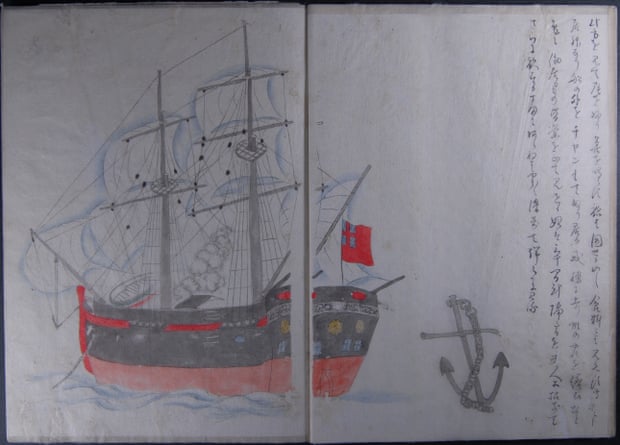 Hamaguchi wrote of sailors with "long pointed noses" who were not hostile, but asked in sign language for water and firewood. One had burst into tears and begun praying when an official rejected an earlier plea.
A skipper who looked 25 or 26 placed tobacco in "a suspicious looking object, sucked and then breathed out smoke".
He had a "scarlet woollen coat" with "cuffs embroidered with gold thread and the buttons were silver-plated", which was "a thing of great beauty, but as clothing it was gaudy".

[...]

The skipper gave instructions to a crew that "in accordance with what appeared to be some mark of respect" followed orders to remove their hats "to the man, most of them revealing balding heads".
They "exchanged words amongst themselves like birds twittering".
A dog on the ship "did not look like food. It looked like a pet."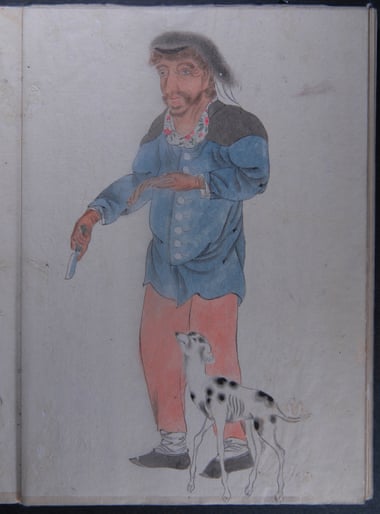 Another samurai chronicler called Hirota noted the crew offered gifts including an object he later drew, which looks like a boomerang.
One sailor bared his chest to the disguised samurai to reveal a tattoo of "the upper body of a beautiful woman", Hamaguchi wrote.
Another produced "a big glass of what appeared to be an alcoholic beverage and indicated that we should drink".
"We declined by waving our hands, upon which they passed the glass around themselves, one by one tapping their heads as they drank to indicate the good feeling it brought them, and finished the lot."
Nine